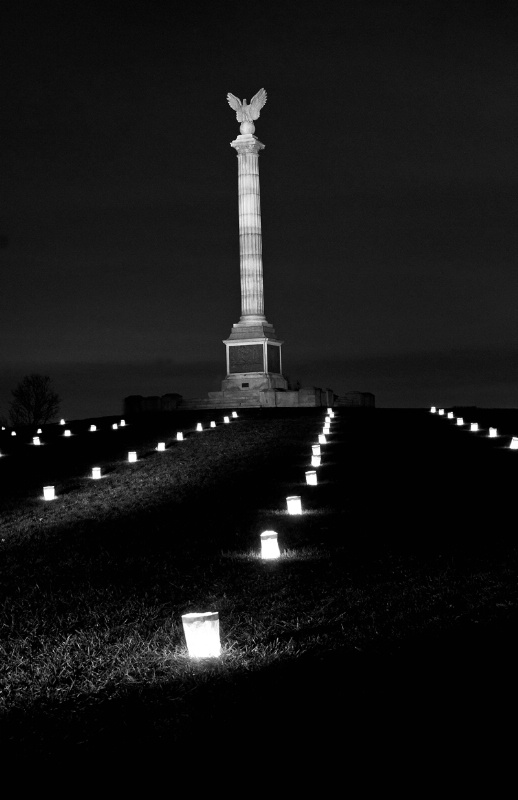 Antietam Monument Illumination
23,000 candles are lit on the Antietam Battlefield every holiday season -- one candle for every casuality of the battle. America's bloodiest day.
© Don Johnson
Copyright for this gallery photo belongs solely to Don Johnson. Images may not be copied, downloaded, or used in any way without the express, written permission of the photographer.